Cuerdale Lane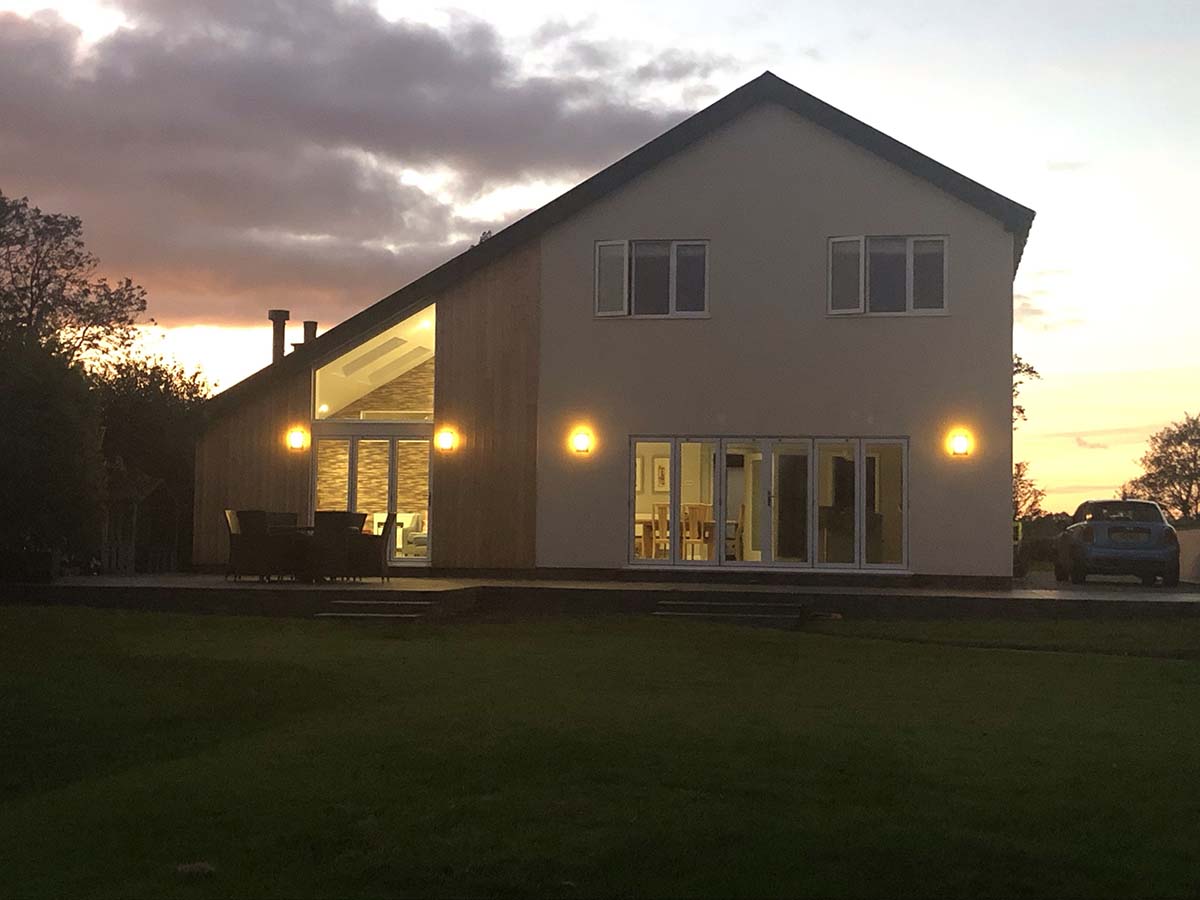 Project Brief
Karen and Guy bought their family home in December 2014 in state of disrepair and have spent time bringing it back to life. They saw that the property had the potential to be a stunning place for their family to grow up providing them with lots of space, being surrounded by countryside and picturesque views.
After completing much of the renovation project themselves, the time came to put the final piece in place by way of an extension. The extension would expand their kitchen/dining area and also make better use of one of the upstairs bedrooms. Together with one of our highly recommended architects, Karen and Guy set about designing the extension and final alterations to the property. Once agreed on the design, the plans were submitted to the local authorities for approval and were subsequently passed.
Having been recommended to Karen and Guy we held an initial consultation to get a feel for what they wanted to achieve. We then started to build on the initial plans to develop a personalised scope of work and associated quote.
In summary the project brief was:
Construction of extension with vaulted ceiling and feature window to the rear of the property
Reconfiguration of the internal floorplan / layout to allow better use of the new extended living space
Installation of new aluminum windows, facias, soffits and an additional complimentary set of bi-fold doors
Alterations to the bedroom above the extension
Feature larch cladding and full render of the exterior of the property
New garage doors to match new finish to exterior.
The Taylor Nicol team worked with its network of carefully selected suppliers and subcontractors to manage the project end to end. We wanted to ensure that the final result exceeded Karen and Guy's carefully thought out plans and this meant good communication and liaison throughout. The project took seventeen weeks to complete.
The finished project enhances the existing work that Karen and Guy had tirelessly worked to achieve and we were thrilled that the final piece of their renovation journey could be completed by us. The exterior of the house has been transformed and the interior has since been finished to a high specification with a bright and contemporary feel. It was nice to visit Karen and Guy recently to take some final pictures and to see how they were getting on with their new space.
Taylor Nicol would like to wish good luck to Karen, Guy and their family with future projects and we look forward to seeing you all again soon.
Here's what they had to say:
"An outstanding job done by Jason and his team. They project managed every element of our extension and house renovation. Nothing was too much trouble. The team were professional, hardworking and diligent. They were considerate in all aspects of the project to minimise the mess and disruption where ever possible. We wouldn't hesitate in recommending them and will be back in touch with the team as soon as we are ready for the next project."